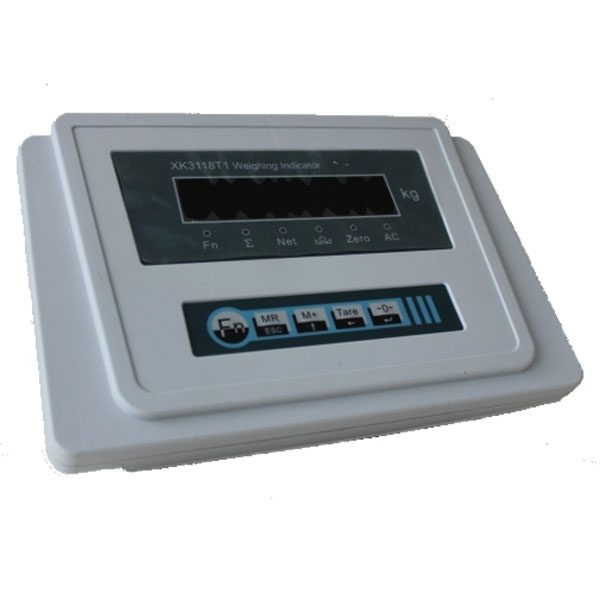 Weighing indicator ХК3118Т9
Application
Weighing indicator ХК3118Т9 is intended for signal transformation of load cell to digital code and for display of weighing data. It is applied in static platform scales.
It is produced in two versions:
LED display
Liquid crystal display
Feature
ДAdditional power supply is a built-in unattended lead acid battery FM625B 6V2,5Ah/20HR with auto recharge. It supports animal weighing function.
Engineering data
Sensing device type
Resistive – strain
Indicator power supply, V
5
Power supply type
constant
Connection mode
4- wiring
Maximum bond length, m
20
Maximum quantity of connecting load cells, pcs
4х350 Ω
Display
LED (liquid crystal)
Symbol quantity on display
6
Dimension of one symbol image, mm
10х25
Dimension of one symbol image, mm
LED
Settling time of operating mode , min, not more
10
Power supply adapter, V
110/220
Supply voltage frequency, Hz
50/60
Power consumption, V, not more
5
Serial port for liquid crystal version
RS232
Permissible temperature range,°C
-40… +50
Temperature operating range, °C for LED
-40… +50
Temperature operating range °C for liquid crystal
-10… +40
Air pressure, kPa
84 – 107
Humidity, % (with 25 °C)
Up to 95
Overall dimensions, mm
250х150х150
Mass, kg, not more
1,2
Housing protection level
IP54