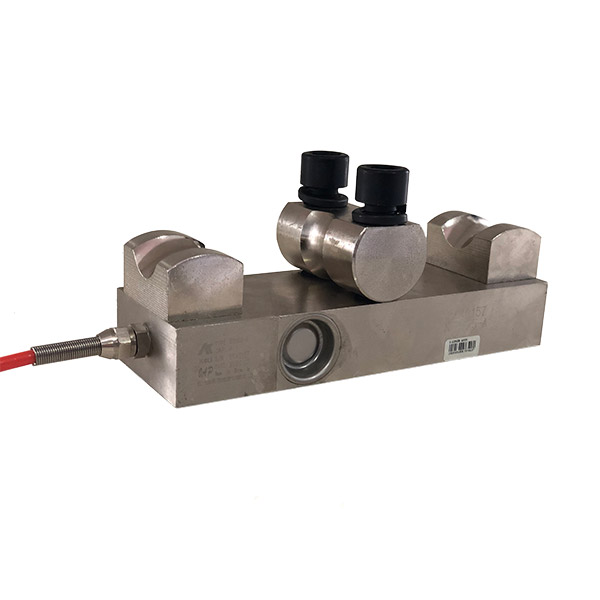 Load cell SCNEB is specially designed for measuring of rope tension force. Load cell is applied for measuring of load and overload, for security of industrial hoisting plants, bridge cranes, winches and hoists. Due to its simplicity it is perfect for application at already existing hoisting plants for increasing security without significant changes. Load cell is made of alloyed steel, protection class IP67.
Application:
Overload of cranes or mobile hoists for multilevel warehouses protection;
Overload protection and measurement of rope tension force;
And other systems requiring rope tension control.
| | | | |
| --- | --- | --- | --- |
| Rated load | 1, 2 , 3, 5t | Insulating resistance | 5000 МΩ |
| Accuracy class | 0,5 | Operating temperature rated range | -30~+ 70ºС |
| Sensitivity | 0.7±0.1mV/V | Acceptable overload | 150% F.S |
| Nonlinear | ±0.05% F.S | Breaking load | 200% F.S |
| Hysteresis | ±0.5% F.S | Supply voltage | 10~12 V DC |
| Zero temperature deviation | ±0.1% F.S/10ºС | Protection class | IP67 |
| Temperature deviation | ±0.01% F.S/10ºС | Material | Alloyed steel |
| Input resistance | 400±50 Ω | Cable | Length: 0,3m |
| Output resistance | 352±3 Ω | | |