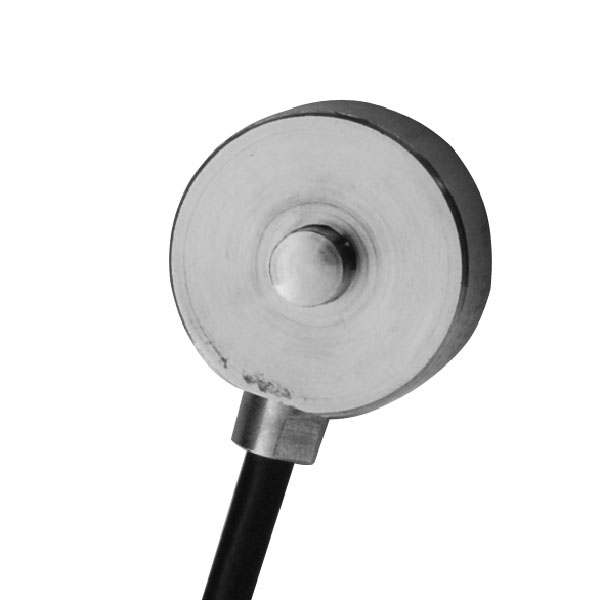 Features
Load cell is made of stainless steel (17-4PH).
Low profile and low weight permit to install easily on pedal.
Minimum measurement errors.
Simplicity of installation.
High protection class (IP65) permits to install outside and in premises.
Application
Pressure load cells are made of stainless steel. Load cell NK-SS is specially designed for application in car industry and can be installed easily on pedals. Also it is possible to apply in different monitor and test machines.
Engineering data
| | | | |
| --- | --- | --- | --- |
| Load | 100, 200, 300, 500 N | Input resistance | 350±50 Ω |
| Sensitivity | 1.0-1.5 mV/v | Output resistance | 350±3 Ω |
| Zero balance | 1% F.S. | Insulation resistance | ≥5000mΩ |
| Non-linearity | 0.5% FS. | Supply voltage | 5-10 V DC |
| Hysteresis | 0.5% FS. | Compensating range t | -10 ~ +40 °C |
| Repeatability | 0.5% FS. | Operating range t | -30 ~ +70 °C |
| Creep (30min) | 0.1% FS. | Safe overload | 120% |
| Temperature deviation | 0.1% FS./10 °C | Maximum overload | 150% |
| Zero temperature deviation | 0.1% FS./10 °C | Cable size | Ø (2-3) × 1.5 m |