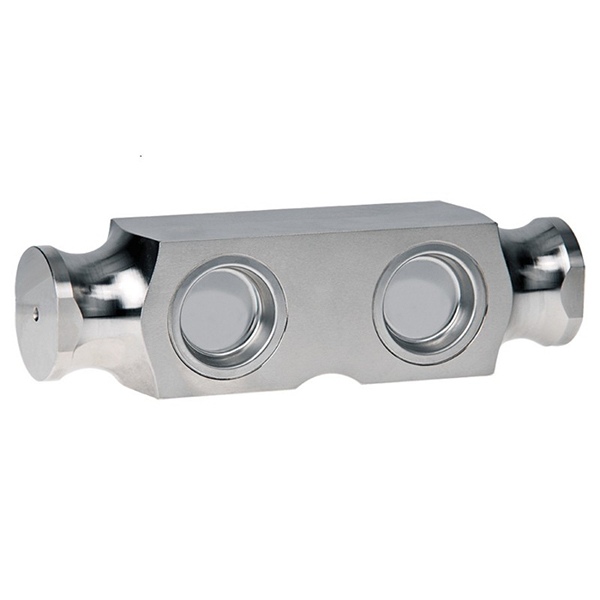 Double-ended shear beam type of sensors is applied for production/updating of truck and track scales, weighing systems on vehicles, weighing system of tanks, for measuring of axial load of vehicles as well as it can apply in different electron – weighing equipment.
Due to low profile and high metrological performance the present type of sensors finds wide application in different industrial systems of weight measuring; it can apply in place of rod (columned) sensors. Housing of KELI QSEF is made of steel with nickel coat with using of laser welding, protection class of load cell is IP68 (full dust and moisture protection).
Safe design of KELI QSEF ensures high stability to lateral load and vertical overload.
Engineering data
4 wires:
Feed (+) Red
Feed (-) Black
Signal (+) Green
Signal (-) White
| | | | |
| --- | --- | --- | --- |
| Rated load | 30klb, 50klb, 60klb | Insulation resistance | ≥5000 МΩ |
| Accuracy class | 0,05 | Operating temperature rated range | -10~+ 40ºС |
| Sensitivity | 3.0±0.003mV/V | Temperature service range | -30~+ 70ºС |
| Non-linearity | ±0.05% F.S | Safety load range | 150% F.S |
| Hysteresis error | ±0.05% F.S | Bearing load | 200% F.S |
| Creep (30min) | ±0.03% F.S | Excitation rated range | 10~12 V DC |
| TC ZERO | ±0.02% F.S/10ºС | Protection class | IP68 |
| TC INTERVAL | ±0.02% F.S/10ºС | Material | Alloyed steel |
| Input resistance | 750±10Ω | Cable | 15.5 m |
| Output resistance | 702±5Ω | | |