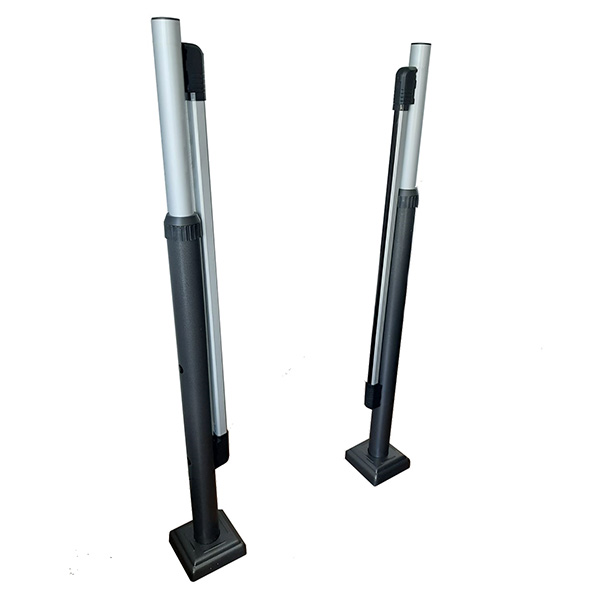 Infrared grading (barrier) AGR-GS-0610
Infrared barrier consists of two parts: transmitter (TRANSMITTER) and receiver (RECEIVER).It installs the barriers opposite each other line-of-sight. The diodesradiating infrared light beams are in the transmitters and thediodes in the receiver accept them. Thus, it creates infrared barrier being invisible to the human eye. If,foreign object or thing overlaps, at least, two infrared rays, the barrier switches to the mode "ALARM" and receiver transmits a signal to the control system.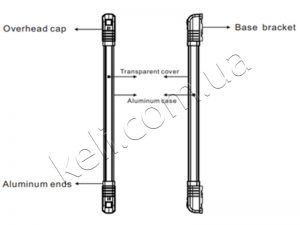 This device is usedas part of the truck and railway scales for control of the correct placing of the truck on the loading platform.
Specifications
| | |
| --- | --- |
| Name | Infrared barrier with digital frequency control |
| Rays number (pcs) | 6 |
| Detection distance (m) | To 10 |
| Operating voltage (V) | 8-33 |
| Operating current (mA) | Transmitter ≤35 /receiver: ≤45 |
| Response speed (ms) | ≤80 |
| Response time (s) | ≤ 1.5 |
| Feature | 4–channel frequency |
| Alarm | NC / NO relay output |
| Rated load | 3A 125VAC/24VDC |
| Signal path | Wiredorwireless (wireless optionally, 315 MHz or 433 MHz) |
| Optical axis adjustment | horizontally 180 ° |
| Auxiliary function | Indicator POWER, indicator ALARM, heating indicator RT, buzzer |
| Dimension (mm) | 1100х32х33 |